Back to consultants
Andrew Sanford
Consultant, EEM Environmental & Social Impact Ltd - MEnv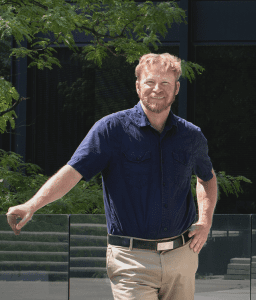 Andrew is an environmental and social impact assessment (ESIA) specialist with international consulting experience in Africa, Asia, Australia, and North America. 
He has managed and contributed to numerous projects through the implementation of environmental management and social performance solutions aligned with international standards and industry best practices, primarily for mining, oil and gas companies.
At EEM, Andrew has led social due diligence site visits and contributed to social impact assessments and resettlement action plans to ensure compliance of projects with the International Finance Corporation (IFC) Performance Standards.  He has also led numerous social baseline studies, coordinated community and First Nations consultations for mining projects in Canada, and produced maps to support environmental and social studies.
Prior to joining EEM in 2015, Andrew worked as a project manager, business analyst, and environmental specialist at a consulting firm offering stakeholder engagement software & services.
Expertise
Environmental and social impact assessment.

Environmental and social due diligence.

Stakeholder engagement.

Cartography

and Geographic Information Systems

.

Project management.
Languages
English and French
Education
MEnv – Master of Environmental Assessment, Concordia University
BA – Bachelor of Arts, Honours with Distinction in Human Environment (Geography), Concordia University
andrew@eem.ca