Back to consultants
Caroline Gourde
Project Coordinator, EEM EHS Management inc. - DESS, BSc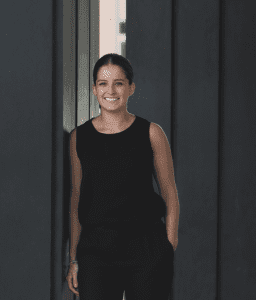 Caroline joined EEM in 2016, after completing a graduate diploma in management and sustainable development; she focused on social and environmental responsibility strategies.  Caroline has worked in the extractive industry and has contributed to several mandates to improve the sustainability practices of a Canadian mining company.
Leveraging her undergraduate communications degree, Caroline has also worked on a range of related projects:
Media response planning – development of a communications plan and information materials.
Implementation of web and social media strategies – monitoring, studies and analyses of social profiles, and awareness and social media strategies.
Development of creative strategy and planning for social networks.
In brief, Caroline brings a communications viewpoint to the management of sustainable development issues.
Expertise
Participation in environmental and social impact studies.
Sustainable development and EHS management.
Sustainability reporting.
Development of promotional tools and materials.
Communications management.
Project management.
Accreditation and professional development
Qualified as an ISO 14001 and ISO 45001 lead auditor
Languages
French and English
Education
DESS - Graduate Diploma in Management and Sustainable Development Studies, HEC Montréal
BSc - Bachelor of Science in Communication, University of Montréal
caroline@eem.ca