Back to consultants
Caroline Gourde
Consultant, EEM EHS Management inc. - DESS, BSc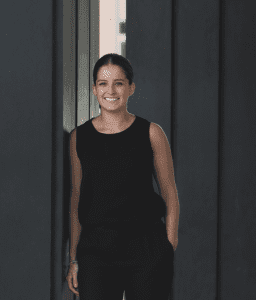 Caroline joined EEM in 2016, after completing a graduate diploma in management and sustainable development where she developed skills in social and environmental responsibility strategies. Caroline has worked in the extractive industry and has contributed to several mandates to improve the sustainability practices of a Canadian mining company.
Since joining EEM, Caroline has applied her expertise in various mandates including the participation in environmental compliance audits for clients in the automative, recycling, and real estate industries. She has also worked on EHS risk assessments, waste management, and she has conducted Phase I Environmental Site Assessments. Caroline also participated in the transition from ISO 14001:2004 to ISO 14001:2015 for a Canadian client in the energy sector that obtained its certification.
Expertise
Support in the implementation and maintenance of EHS management systems.
Support in EHS management system audits.
EHS risk assessments.
Waste management.
Issues related to sustainable development and EHS management.
Project management.
Participation in environmental and social impact studies.
Accreditation and professional development
Qualified as an ISO 14001 and ISO 45001 lead auditor.
Languages
French and English
Education
Master's in Management and sustainable development, HEC Montreal (in progress)
DESS - Graduate Diploma in Management and Sustainable Development Studies, HEC Montréal
BSc - Bachelor of Science in Communication, University of Montréal
caroline@eem.ca