Back to consultants
Cynthia Charest
Project Coordinator, EEM EHS Management inc. - MEnv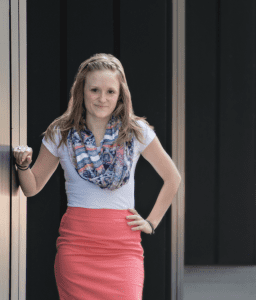 Cynthia joined EEM in 2016 after completing a master's degree in environmental management, which polished her project management skills within multidisciplinary teams. Cynthia's academic work included coordinating the development of a "green shift" management plan to reduce a private company's residual wastes and water consumption.
With a bachelor's degree in environmental biology, Cynthia is skilled in natural habitat characterization, ecosystem management, flora and fauna identification, and the statistical analysis of geographic field data.
While at university Cynthia completed internships and job assignments which gave her useful professional experience, including:
Developing a procedure for property managers concerning environmental standards for Boma-Best and LEED certifications.

Implementing a pilot project for a corporate composting program.

Working on projects at a major aerospace company such as the implementation of reverse osmosis and conductivity meters to reduce water consumption, and the reduction of waste and dangerous materials.
Expertise
Project management

Waste management

ISO 14001 management system 

Multicriteria analyses and feasibility studies

Field sampling – Characterization and delimitation of wetlands and natural high water mark delimitation
Accreditation and professional development
Member of the Québec Association of Biologists

Qualified as an ISO 14001 and ISO 45001 lead auditor
Languages
French and English
Education
MEnv – Master of Environment, University of Sherbrooke
BSc – Bachelor of Science in Agricultural and Environmental Sciences, Major in Environmental Biology – Applied Ecosystem Sciences, MacDonald Campus of McGill University, Montréal
cynthia@eem.ca