Back to consultants
Daniel Lone
Junior Consultant, EEM Environmental & Social Impact Ltd - BA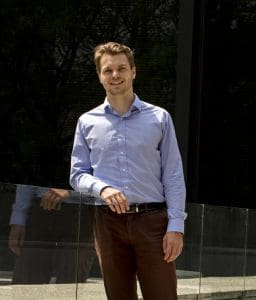 A graduate of international relations at the University of British Columbia, Daniel has focused on social responsibility in his role at EEM. Since joining the company, he has worked on social baseline studies and a social impact assessment. He has also performed part of an adequacy review for the socioeconomic aspects of two project proposals for future mines in the Yukon. Daniel led the drafting of a report on stakeholder consultations on a mine expansion project in Guinea.
Prior to joining EEM, Daniel worked on indicator analysis and published a policy brief on the best suited indicators for civil society to measure Canada's domestic and international progress toward achieving UN's sustainable development goals. He also provided outreach, market research and business intelligence for various public economic development organizations.
Daniel is a strong critical thinker and has experience engaging directly with clients.
Expertise
Participation in social baseline studies.

Drafting of a social impact assessment.

Sustainable development.

Indicator analysis
Languages
English, French (Limited working proficiency in Norwegian, German)
Education
BA – International Relations, University of British Columbia