Back to consultants
David Turcotte-Desrochers
Project Coordinator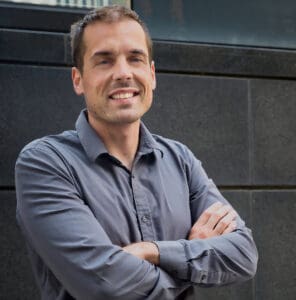 David joined EEM in 2021. He completed a bachelor's degree in kinesiology in 2011 and worked with seniors in retirement communities, which developed his skills in rehabilitation and in the development of health and wellness programs for the elderly. During these years, David worked on several projects, including:
Designing and promoting health programs in retirement homes communities.
Assisting management in creating engaging initiatives in health and fitness.
Training employees on practices and interventions adapted to their clientele in the field of physical activity and health.
Identifying and eliminating risks related to physical health of existing clientele.
Since joining EEM, David has participated in the development of a prevention program and an occupational health and safety management manual for a general construction contractor, developed and updated legal EHS registers for various industrial clients and carried out risk assessments in the manufacturing sector. He has also been supporting a major aircraft engine manufacturer for over a year on various occupational health and safety issues.
Expertise
Project management.
Risk assessment.
Designing and promoting health and safety programs.
Training.
Development of OHSMS protocols.
Management of legal registers and legal watches.
Accreditation and professional development
Qualified ISO 14001 and ISO 45001 lead auditor.
General health and safety on construction sites (ASP Construction).
Languages
French and English
Education
Short program in occupational health and safety, TELUQ.
BSc – Bachelor of Science in Kinesiology, UQÀM.
david@eem.ca