Back to consultants
Delphine Poiré Turcotte
Consultant, EEM EHS Management inc. - MEnv, BBA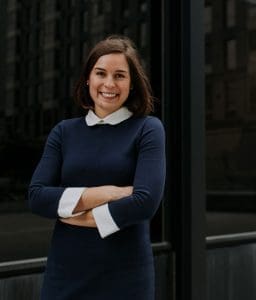 Delphine joined EEM in 2019, after accumulating experience in various industries, which allowed her to develop skills with respect to environmental management systems and operations management.
Her master's degree in environmental management has allowed her to deepen her knowledge of environmental management and sustainable development within organizations. In particular, she participated in a life cycle assessment and the B Corp recertification for an SME.
Most notably, Delphine has:
Contributed to the implementation and deployment of the new features of the Enablon software to support the ISO 14001 EMS of a large electricity distribution company
Developed and presented task support tools related to various processes in environ-mental management
Conducted an inventory of all legal requirements and environmental clauses in order to integrate them in Enablon for a large electricity distribution company
Expertise
ISO 14001 environmental management systems
Standards and repositories of sustainable development (B Corp, ISO 26 000, BNQ 21000)
Enablon enterprise resource planning
Multicriteria analyses and feasibility studies
Life cycle assessment
Accreditation and professional development
Qualified as an ISO 14001 lead auditor.
Languages
French, English and Spanish
Education
MEnv – Master of Environment, University of Sherbrooke
BBA – Bachelor of Business Administration, Specialization in Logistics and Operations Management, HEC Montreal
delphine@eem.ca