Back to associates
Gabrielle Goodfellow
Senior Consultant - LL.M., MBA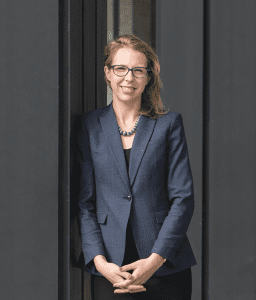 Gabrielle is an international law and social sustainability expert who joined EEM in 2016. She has over 10 years of global experience in project management and consulting for both private and public sector clients looking to meet regulatory and international finance requirements, as well as industry best practice standards.
Prior to joining EEM, Gabrielle was a project manager in an engineering group where she led social performance mandates for large-scale mining, energy and transportation infrastructure projects primarily in Canada, Afghanistan, Haiti and the African Great Lakes region. Gabrielle's expertise includes social license challenges, and she has managed various First Nations consultations and other community engagement activities for planned or ongoing initiatives.
Earlier in her career, Gabrielle worked in the non-profit side of international development as a human rights expert and project manager for UN agencies in Haiti and Afghanistan. She has managed the design and implementation of multi-million dollar social and economic development initiatives focusing on health, education and livelihoods in complex environments.
Gabrielle is a purpose-driven professional with strong critical thinking and management skills. She is committed to working with clients to find stakeholder-inclusive solutions and to connecting social performance insights with risk management and value creation.
Expertise
Social due diligence, reporting and compliance.
Stakeholder engagement.
Social impact assessments and management.
Land-use and population resettlement.
Community development planning.
Shared value solutions.
Sustainability reporting.
Professional development 
Member of Finance and Sustainability Initiative.
Languages
English, French and Spanish
gabrielle@eem.ca