Back to consultants
Joumana Abou-Nohra
Senior Consultant, EEM Environmental & Social Impact Ltd - Ph.D.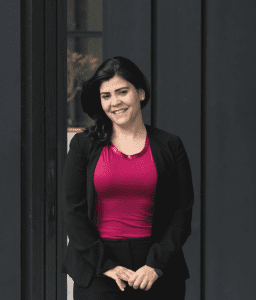 Joumana is an environmental engineer with a Ph.D. in hydrology and over 15 years of experience mainly in water resources management, river engineering and hydrologic / hydrogeological modeling. Joumana has worked extensively in West and North Africa, the Middle East, Haiti and Canada (Quebec and Ontario). Due to her experience working within multidisciplinary teams on mining, industrial and infrastructure projects, Joumana has acquired extensive knowledge of water and often complex environmental issues.
She has a solid experience in project design and implementation, which includes proposal writing, team management and advisory services, in addition to maintaining relationships with clients and conducting assignments overseas, internationally and nationally.
Recently, Joumana has completed two environmental and social (ESIA) impact studies, leading the water management and quality aspects; a new light rail train project and a liquefied natural gas (port) project.
Expertise
Hydraulic (river) and hydrological (watershed) modelling
Statistical Hydrology
Environmental and Social Impact Assessment, including field work
Water and Sediment Quality Prediction
Site water management
Hydrogeology
Complementary Training
Awarded the Industrial Research and Development Fellowship, Natural Sciences and Engineering Research Council of Canada, 2008 – 2010
SWAT Workshop, Advanced Level, Texas AgriLife Research, USA – May 2010
Project Management Bootcamp, PSMJ Resources Inc. – 2010
Languages
English, French, Arabic and Spanish
Education
Ph.D. – Water Resources Management, McGill University
M.Sc. Applied – Environmental Engineering, McGill University
B. Eng. – Water and Rural Engineering, American University of Beirut
joumana@eem.ca