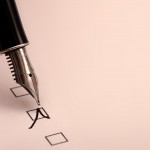 Canadian environmental regulations are complex and constantly changing, so professionals must be informed and stay up-to-date to manage their company's risk.
ECO Canada has just launched a new online course, Navigating Canadian Environmental Law, featuring expertise from ÉEM's Vice President, Stephanie Hamilton.
This course gives a comprehensive overview of Canadian environmental law, offering practical guidance on how to use powerful research and tracking tools like Nimonik and CANLII to find the relevant regulations and improve communication with regulators.
As a special thank you for ÉEM's contribution, ECO Canada is pleased to offer an exclusive $125 discount to friends and clients of ÉEM.
Simply use this promo code at checkout: EEM125OFF
ECO Canada supports the success of the environmental workforce at every career stage, offering training, certification, HR services, and labour market research. Learn more about ECO Canada.