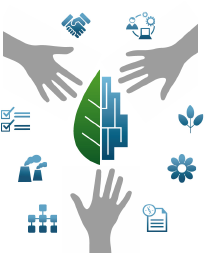 Nearly 20 years after it was first published, ISO 14001 has become the world's most widely recognized environmental standard. A new version of the standard will be published in September 2015. The Final Draft International Standard (FDIS) ISO 14001: 2015 was published on July 2, and no further technical changes will be made to this version.
ISO 14001: 2015 is designed to help organizations develop sustainable business practices that will revitalize, restructure and improve their environmental management practices while pushing corporate environmental performance to a higher level.
As markets and mentalities have evolved in the last decade, the standard needed updating to stay in line with today's thinking about environmental issues and to better integrate sustainable development concepts. With the new version, any type of organization wishing to prepare for the environmental challenges and business opportunities of the future will have a stable framework of requirements for the next 10 years or more.
Assuming that the reader has prior exposure to the ISO 14001 standard, this White Paper ISO 14001: 2015 provides more details on the key changes from the 2004 version. We also make some recommendations for upgrading an EMS to ISO 14001: 2015.