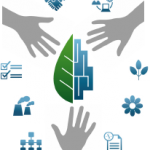 After much anticipation, the International Standardization Organization released the official revision to ISO 14001 on September 15th. The revised standard is available for purchase from ISO here.
To read EEM's analysis of the principal changes, download our free White Paper published earlier this summer. No material changes were introduced since the publication of the final draft (FDIS) in July.
Follow us on LinkedIn to stay informed of our upcoming ISO 14001: 2015 training courses!