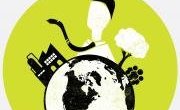 EEM will be presenting a workshop hosted by Événements Les Affaires at their Corporate Social Responsibility conference, which takes place in Montreal on the 17th and 18th February 2016.
The 3-hour workshop, to be facilitated by Stephanie Hamilton (Vice-President, Sustainable Business Practices) and Paul MacLean (President and Founder), will be on assessing the performance of your CSR strategy. Find out more about the conference…
As one of the conference speakers, we are able to offer our clients a 35% discount.  Use this link to register.