Back to consultants
Guillaume Carle
EHS Director and Partner - MEng, EP(CEA), CHSMSA, COR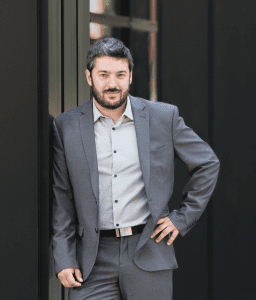 Guillaume is an experienced auditor and EHS professional with over fifteen years of consulting experience who joined EEM in 2015. He has worked in the construction, mining, manufacturing, chemical and petrochemical, energy and transportation industries, both for private and public sector clients.
Guillaume has participated in over 100 compliance audits using both regulatory and corporate EHS criteria. He also has experience in all four phases of environmental site assessment work.  His notable consulting mandates include:
Project Manager coordinating the development of EHS management tools for private and public organizations.

Technical Manager supervising the development of a sustainable development analysis platform in Canada coordinating with a worldwide network of researchers and practitioners.

Lead auditor for environment, health & safety compliance audits and railway safety management system audits for railway companies, including three major federally regulated railway companies in Canada.
Expertise
EHS compliance audits.
EHS management system implementation and auditing (COR, ISO 14001 and ISO 45001).
EHS regulatory assistance.
Railway safety and compliance management.
Management of contaminated sites.
EHS continuous improvement and training projects.
Accreditation and professional development
EP(CEA) – Environmental Professional (Certified Environmental Auditor) accredited by ECO Canada.

CHSMSA – Certified Health and Safety Management System Auditor accredited by the Auditing Association of Canada

Qualified as an ISO 14001 and ISO 45001 lead auditor.

Verification Service Provider (VSP) for the Mining Association of Canada's Towards Sustainable Mining initiatives program.
Certified Auditor for the International Cyanide Management Code.
Certified Auditor for the COR© program from IHSA
Languages
French and English
Education
MEng – Master of Environmental Engineering, School of Advanced Technology
BA – Bachelor of Science, Technology and Society, UQAM
guillaume@eem.ca