Back to consultants
Véronique Tousignant
Director of Administration and Partner - MBA, MPM, CEA®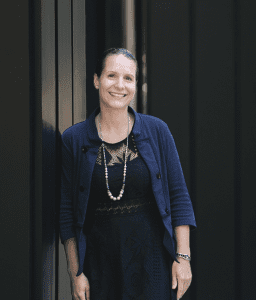 Since joining EEM in 2008, Véronique has implemented and maintained EHS (environmental, health and safety) management systems in a variety of industries, including: aero-space, natural gas distribution, mining, manufacturing, pharmaceutical, printing, recycling and structural steel. She is the project manager for EHS support mandates for three facilities of an aircraft engine manufacturing client and for a natural gas distribution company.
Véronique is an experienced auditor with over 15 years of practice and has conducted more than 100 management system audits, gap analyses and legal compliance audits. From 2012 to 2020, she was the lead on verification and audit projects for a major electricity producer and distributor in Canada.
She has led the development of greenhouse gas inventory reports in various industries. She is also responsible for tracking of EHS legal requirements for clients in different industry sectors and has extensive knowledge of the Canadian EHS regulatory environment.
Véronique's business and project management expertise adds value for clients and for EEM. As Director of Administration, she underlies the efficiency of the firm and is responsible for financial and administrative processes and human resources management.
Expertise
Implementation and maintenance of EHS and quality management systems.
EHS management system and legal compliance audits.
Non-financial disclosure verifications according to the AA1000AS standard.
EHS risk assessments.
EHS regulatory assistance.
GHG inventories.
Project Management.
Accreditation and professional development
Certified Environmental Auditor (CEA

®

) – Association québécoise de vérification environnementale.

EP(CEA) – Environmental Professional (Certified Environmental Auditor) accredited by ECO Canada.
Qualified as an ISO 9001, ISO 14001 and ISO 45001 lead auditor.
Verification Service Provider (VSP) for the Mining Association of Canada's Towards Sustainable Mining initiatives program.
Completed the ISO 14064-1 Essentials: Greenhouse Gas Inventories training offered by the CSA (Canadian Standards Association).
Certified GHG Inventory Quantifier by the CSA from 2010 to 2013.
Languages
French, English and Spanish
Education
MBA – Master in Business Administration, ESG UQAM
MPM – Master in Project Management, ESG UQAM
BA – Bachelor of Arts in International Law and Relations, UQAM
veronique@eem.ca