Back to associates
Paul MacLean
President, EEM Environmental & Social Impact Ltd - MSc, EP(CEA), EP(EMSLA), PBAS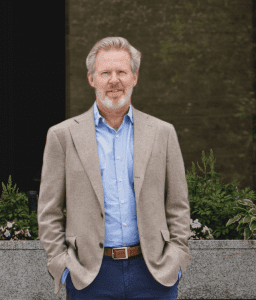 Paul MacLean founded EEM in 1993 and the firm is his lifework.  In 2018, he has founded EEM Environmental & Social Impact Ltd and as President and majority owner, he is responsible for leading the firm, ensuring the quality and consistency of work and service. As a management consultant he continues to participate in EEM EHS Management mandates, advising clients on a broad range of environmental, health and safety, and community projects. 
Over the years Paul has focused on building, retaining and motivating the cross-functional team of EEM consultants and independent associates whose skills and expertise have made the firm so valuable to clients. He has a long history of facilitating win-win-win partnerships between businesses, communities and indigenous peoples.
Paul thinks globally, having directed projects at home in Canada; and in the U.S., Mexico, Venezuela, Iceland, Guinea, Cameroon, Bermuda and Thailand.  He has co-authored two books:
Good to Green – Managing Business Risks and Opportunities in the Age of Environmental Awareness, by John Phyper and Paul MacLean (John Wiley & Sons, 2009).
Health, Safety and Environmental Management Systems Auditing, by Gene Marie Shematek, Paul MacLean and Peter Lineen (LexisNexis Canada, 2016) – The only manual on the subject, first published more than 10 years ago, it is updated annually and used by audit professionals and students.
Expertise
Management consulting.

Building partnerships.

Environmental compliance auditing.

Health and safety compliance auditing.

EHS

management system implementation, maintenance, and auditing.

Regulatory assistance.

Environmental and social impact assessments (ESIA).
Accreditation and professional development
EP(CEA) – Environmental Professional (Certified Environmental Auditor) accredited by ECO Canada.

EP(EMSLA) – Environmental Professional (Environmental Management Systems Lead Auditor) accredited by ECO Canada.

PBAS – Partnership Brokers Accreditation Scheme.
Languages
English, French and Spanish
paul@eemimpact.ca