Back to consultants
Evelyne Desaulniers
Senior Consultant - B.Eng, M.A.SC.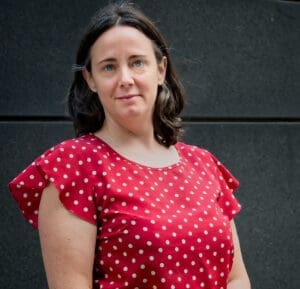 Evelyne has been working in the environmental and health and safety field for over 20 years.  During this time, she has led ISO 14001 and OHSAS 18001 certified management systems implementation projects in a variety of industries, including manufacturing, metallurgy, petrochemicals and utilities. In addition to her technical skills as a chemical engineer, she is a certified Project Management Professional (PMP) and has project management skills, which facilitate the implementation of the projects she is involved in.
Evelyne also conducts environmental, quality and health and safety management system audits and leads numerous EHS process improvement and optimization projects and ensures regulatory compliance.
Expertise
EHS Management systems implementation and maintenance.
EHS Management systems and legal compliance audits.
EHS Risk assessments.
Legal compliance support.
Project management.
Management of hazardous materials.
Industrial hygiene.
Accreditation et professional development
Project Management Professional – Project Management Institute.
Professional engineer – Ordre des ingénieurs du Québec.
Qualified as an ISO 14001 & ISO 45001 Lead auditor.
Verification Service Provider (VSP) for the Mining Association of Canada's Towards Sustainable Mining initiatives program.
Languages
French, English, and Spanish
Education
Graduate Microprogram in OHS Risk Engineering, École de Technologie Supérieure
M.A.Sc. – Master's degree in chemical engineering, École Polytechnique de Montréal
B.Eng. – Bachelor's degree in chemical engineering, École Polytechnique de Montréal
evelyne@eem.ca