Back to consultants
Sarah Tremblay
Senior Consultant - P.Eng.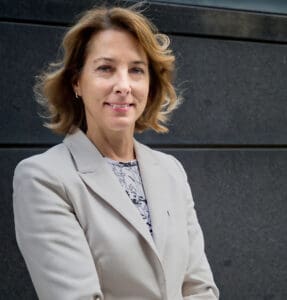 Sarah has been working in the field of environment and health and safety for over 25 years.
During these years, she has developed, implemented and maintained environmental, health and safety management systems in various industries, including petrochemical, pharmaceutical and biofuels and according to various standards, including the ACIC Responsible Care™ Codes and ISO 14001 and OHSAS 18001 standards.
She has an excellent understanding of compliance issues in business conduct and has acted as an advisor to senior management of world-class companies. In addition to her technical skills as a chemical engineer, her years of experience in the petrochemical industry have allowed her to develop an excellent knowledge of operational safety and process risk studies.
Expertise
EHS Management systems implementation and maintenance.
EHS Management systems and legal compliance audits.
EHS Risk assessments and process safety.
Legal compliance support.
Preparation of annual air emissions reports.
Preparation of applications for environmental permits.
Accreditation and professional development
Professional engineer – Ordre des ingénieurs du Québec.
Qualified as an ISO 14001 lead auditor.
Qualified as an ISO 45001 lead auditor.
Languages
French and English
Education
BSc. – Bachelor's degree in applied sciences, chemical engineering, Laval University
sarah@eem.ca